---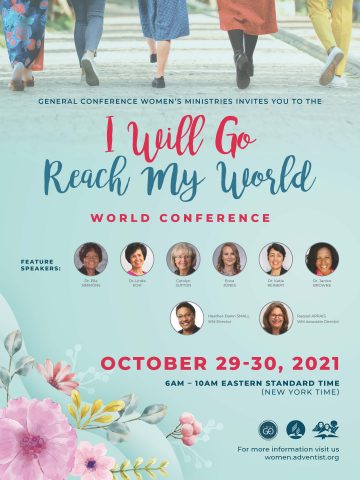 Two days, Friday and Sabbath, October 29-30, 2021
Four hours each day, 6:00 a.m. – 10:00 a.m. Eastern Standard Time (New York time)
Music, inspirational messages, prayer time
Seminars, Reports by Women's Ministries division directors
View on your personal digital device
Every moment of the virtual Women's Ministries conference is packed with inspirational messages, music, prayer time, seminars, and Women's Ministries division reports. Seminar presentations focus on our three areas of ministry, Nurture, Empower, Outreach, and also Prayer.
Something in the program will touch your heart. How will you respond to the Lord's question, "Who will go?
Join us in saying, "Yes, Lord, send me. I WILL GO Reach My World."
For more information, visit